CLEOBURY MORTIMER BOWLS CLUB.
PRESENTATION OF BEST GREEN AWARDS.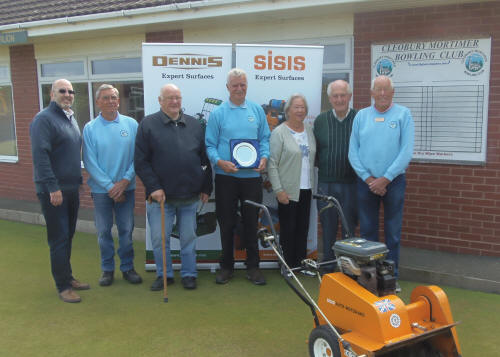 Cleobury Mortimer Green keeper and assistants
with the TROPHY for the best kept green for 2022.
(l-R) Roger Moore, (SISIS REP.) Andy Pain, Dave Jones Club President,
Jean Wilson, Phil Pack head green keeper,
Tony Wilson & Colin McMurray Club Captain.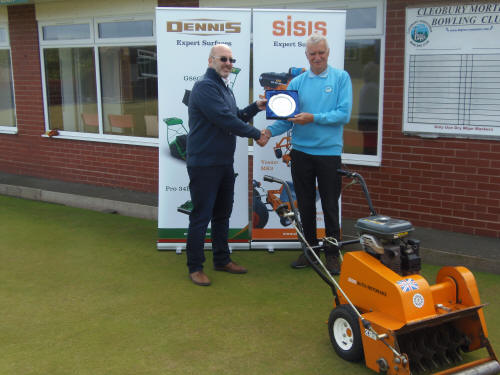 Phil Pack receiving the best green Plate.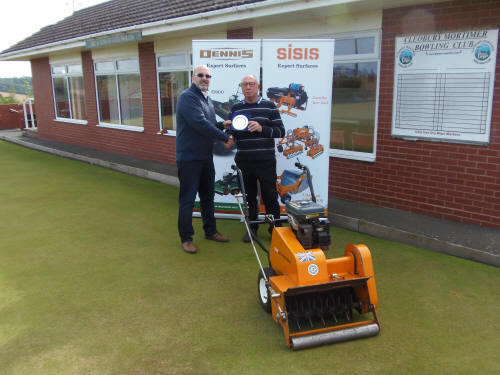 TRENCH BOWLING CLUB:
2nd.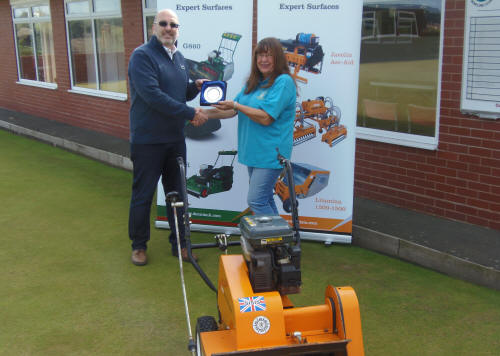 EDGMOND BOWLING CLUB
3rd.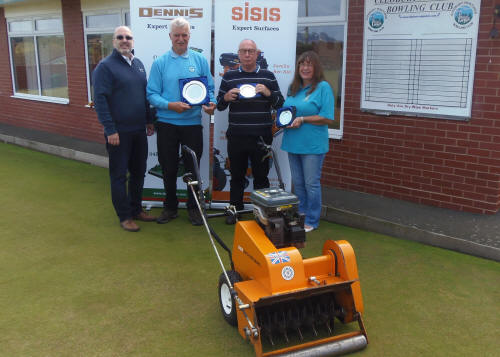 The three recipients with there trophies.